Planning vacations is half the fun as we imagine the leisurely days ahead, but it can prove stressful when presented with thousands of options, reviews and opinions. So, we've dreamt up the ideal day in Roatan after our time spent working on the island tending to our properties. Rest assured, we allot plenty of time for play, so we're sharing the perfect itinerary with you so you don't have to plan a thing. In just a day, we've managed to fit in time on the interior of the lush, mountainous island and of course, a deep dive into the incredible Mesoamerican coral reef. Join us as we map out the perfect day trip itinerary in Roatan… 
Wake Up at Caribe Tesoro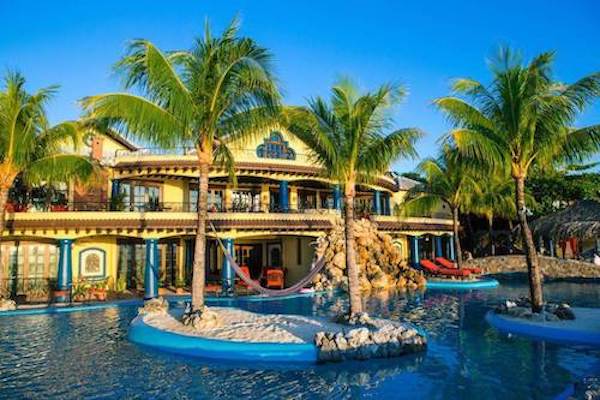 With only six suites, we recommend booking your stay at Caribe Tesoro, a luxury bed and breakfast, sooner rather than later. Once there, you'll be on vacation mode instantly with the saltwater pool with swim-up bar and palatial courtyards, the perfect place to spend a peaceful morning before taking off for your action-packed day.
Breakfast in West Bay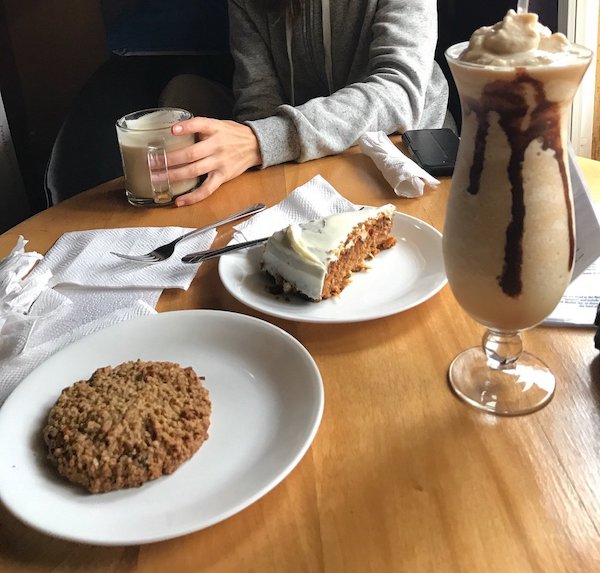 Start your day at Java Vine in West Bay mall for a cup of the island's best coffee (hot or iced for those summer month cravings) and a delicious  pastry like their fresh, warm cinnamon rolls or an avocado croissant if something more savory suits you. The friendly Canadian owners and nourishing options will get your day off on the right foot. 
AM Adrenaline Jungle Rush

After fueling for your day, head to South Shore Canopy for a zip line tour through the wondrous tropical landscape in Roatan. While the adventurous type will enjoy the adrenaline rush, this is also the best way to see the native palms, exotic wildlife and enjoy sweeping ocean views. The jungle excursion lasts about an hour and a half, so it's a great way to start your morning sight-seeing before heading toward the beaches.  
Lunch at Cal's Cantina

By lunchtime, you'll feel like you've seen a good bit of the island from above, so relax and enjoy a leisurely meal at Cal's Cantina. Read our full review on why we love this spot on our recent restaurant review post, but to sum it up, the views can't be beat and the authentic island fare is exactly what you're craving on your idyllic day in the sun. An alternative option is Anthony's Chicken for some of the best jerk chicken and a side of their signature garlic potatoes. 
Deep Dive into the Breathtaking Barrier Reef 

The amazing Mesoamerican coral reef surrounding Roatan, only second to Austalia's in size, is a must on your visit. As the most popular attraction on the island, you'll find scuba diving shops on nearly every corner no matter where you are, and all of them provide options for beginners and experts alike. See the abundance of marine life during your underwater experience. Camp Bay is a popular spot, but we recommend Flowers Bay for a nice, secluded option as well. 
Unwind By the Beach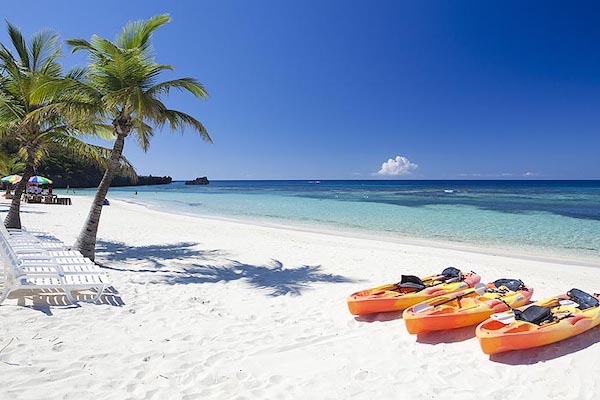 After you've explored the underwater world surrounding the island, it's time to unwind on the white sands and take in the last rays of sunshine for the day. West Bay and Half Moon Beach are great popular options, but there's also Tabyana and Camp Bay if you're seeking a quieter, more secluded area.  Pop in to Sundowners for a local Imperial beer or treat yourself to the island's signature cocktail, the monkey lala. 
Enjoy a Fresh Seafood & Champagne Sunset Dinner
After a quick change from your afternoon adventures, enjoy the breathtaking sunset. We recommend the Lotus restaurant located in the Xbalanque Resort — another great lodging recommendation. Walk through the property's lush grounds leading to Lotus, the open air dining establishment where the breeze from the coast will bring the beach vibes to your table as you toast to your incredible day. You will be craving fresh seafood after your dive, and Lotus serves some of Roatan's best with excellent service to boot. Of course, you can visit our restaurant post to see a few other options for fine dining.  
Whether you've frequented the island or are a first-time visitor, we hope this inspired your next island day to make the most of beautiful Roatan. There's plenty of beauty to be explored between the sandy beaches and barrier reef, so come see us and enjoy the good life!