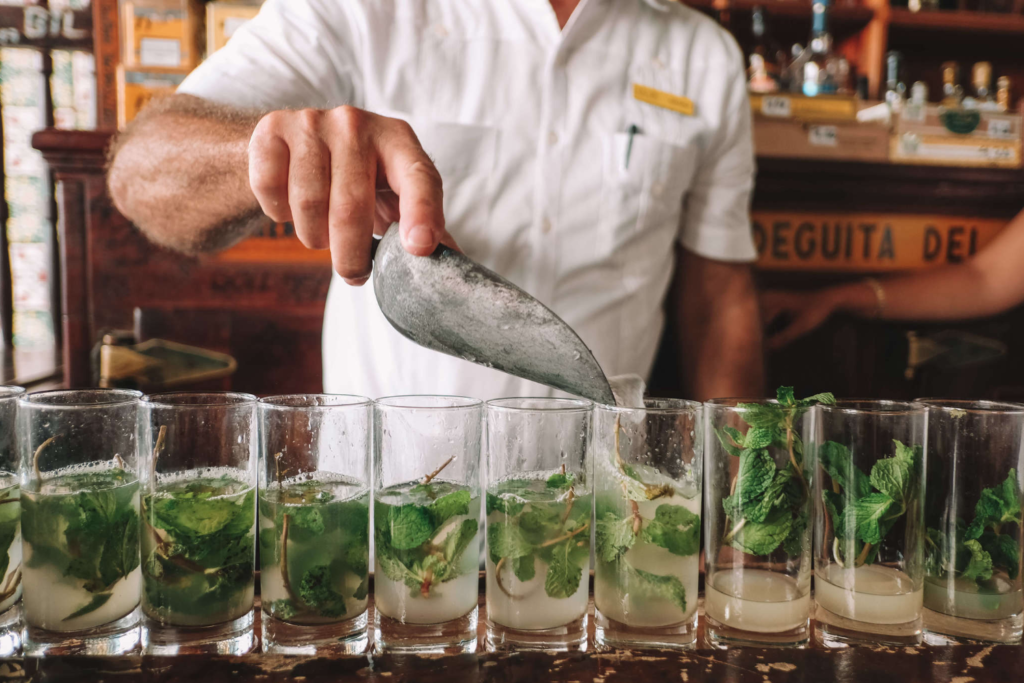 Half the fun of a vacation is planning and plotting that picture-perfect trip. But, for destinations you or your friends and family have never been to to recommend their favorite spots, the task can be daunting and overwhelming. If you have a trip to an island in the Caribbean–or any tropical locale for that matter–we have five tips to get you started in the right direction so you'll be well on your way toward those dreamy sun-drenched days and delicious star-lit nights.
Check cruise schedules before planning your beach excursions.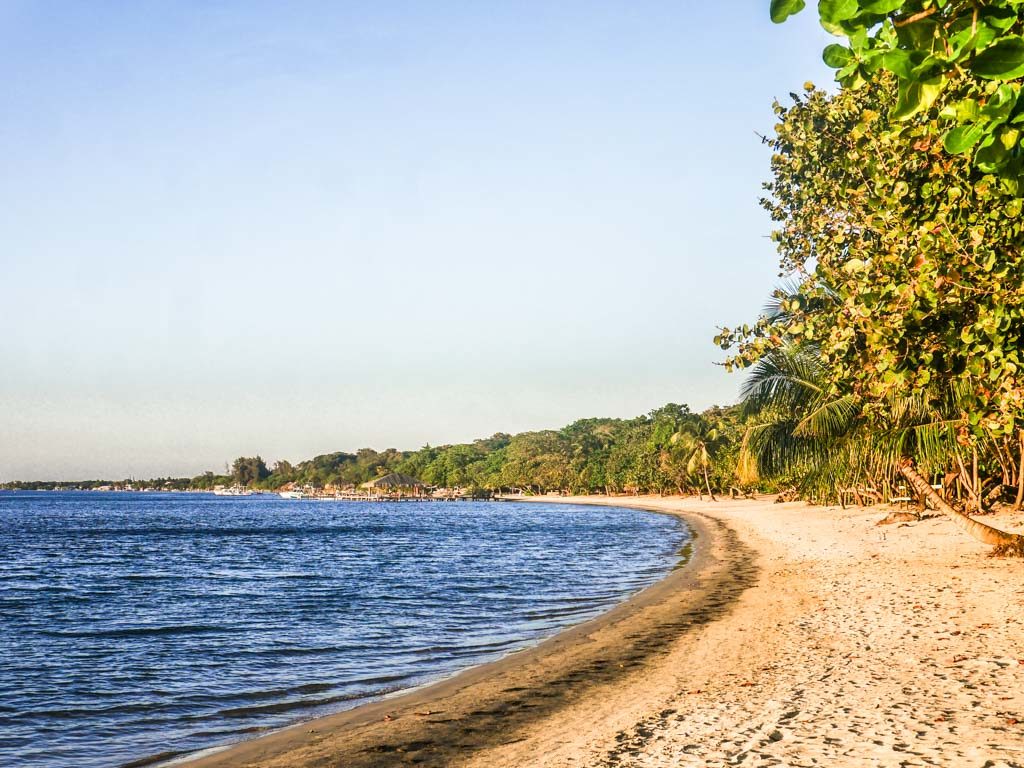 Chances are, if you're heading toward an island, you've got the sandy beaches on your brain. What may not be in that picturesque vision of sunbathing and splashing in the turquoise blue seas is masses of cruise shippers deboarding their boat. To avoid this overlap, be sure to check the island's local cruise ship schedule. Roatan's can be found here.
Keep local cuisine in mind.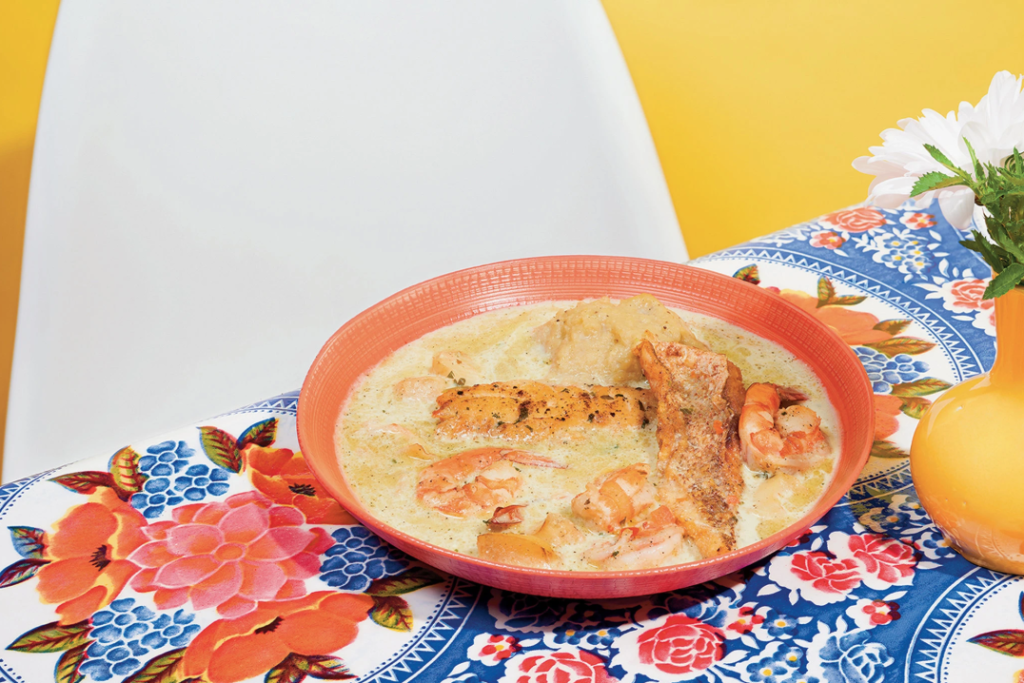 Islands like Roatan restaurant scenes are exploding, but if you want a safe bet for some of the best fare, stick to what the destination is best known for. This, of course, includes seafood for all islands, but specific spots have their own specialties. In Roatan, expect to see conch soup, coconut shrimp and lionfish on menus. Other mainstays of Caribbean cuisine include cocoa beans (yes, you are required to eat chocolate on your vaca) cabbage and plantains. As for sipping, we think there's something especially satisfying with rum cocktails when you're on island time. Visit this page for our comprehensive Roatan restaurant guide post.
Know thyself and thy fellow travel mates.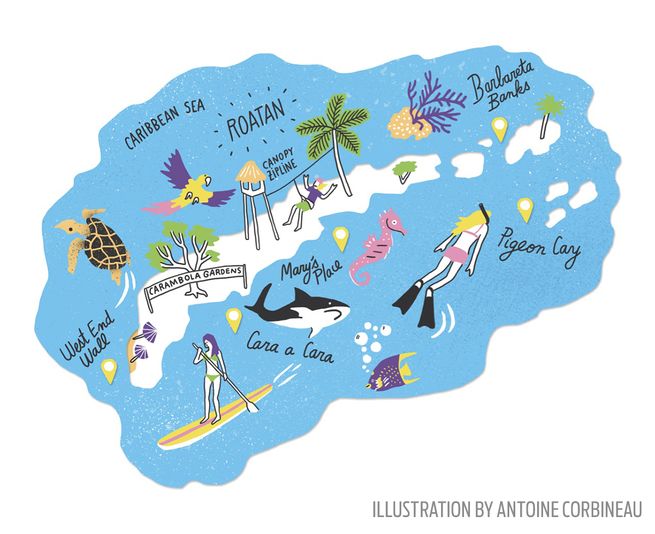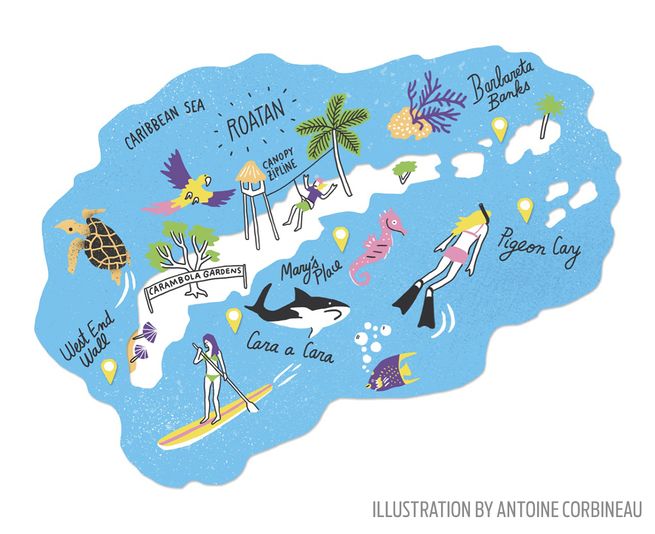 Every island has its claim to fame. Fishermen find Cuba to be a total haven for the sport; Puerto Rico is a wonderful couples destination with romantic activities like salsa dancing; the Caymans are incredible for water sport adventures, and last but not least, Roatan is unanimously agreed to be the spot for scuba diving and snorkeling. By mapping out your group's priorities ahead of time, you can choose the spot that suits your interests most. See here for the top spots to dive in Roatan correlating to the map above.
Timing is everything.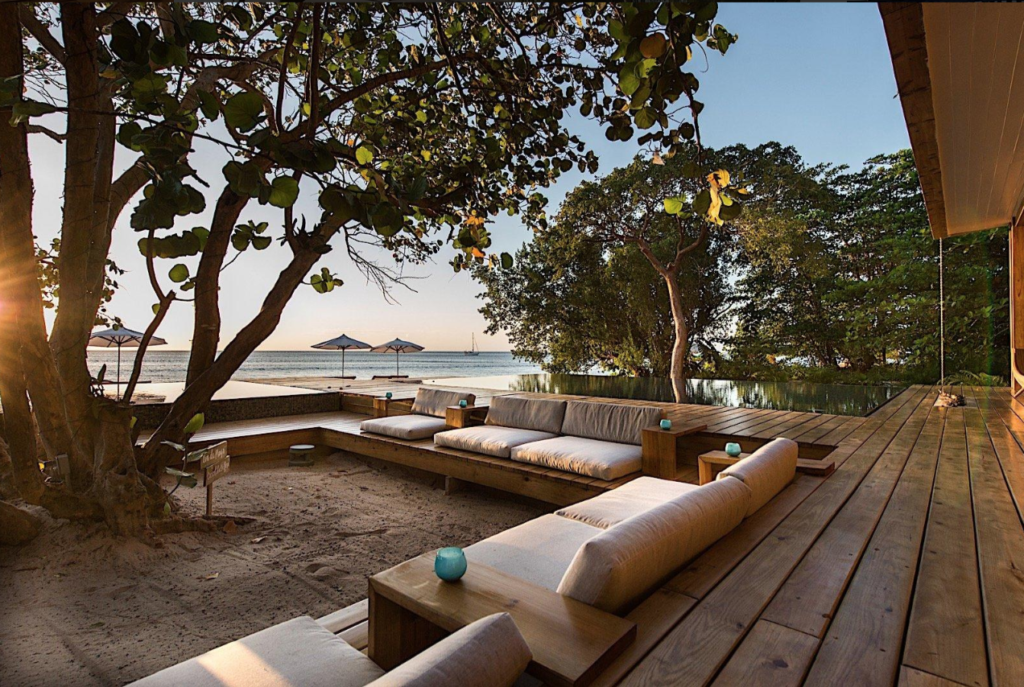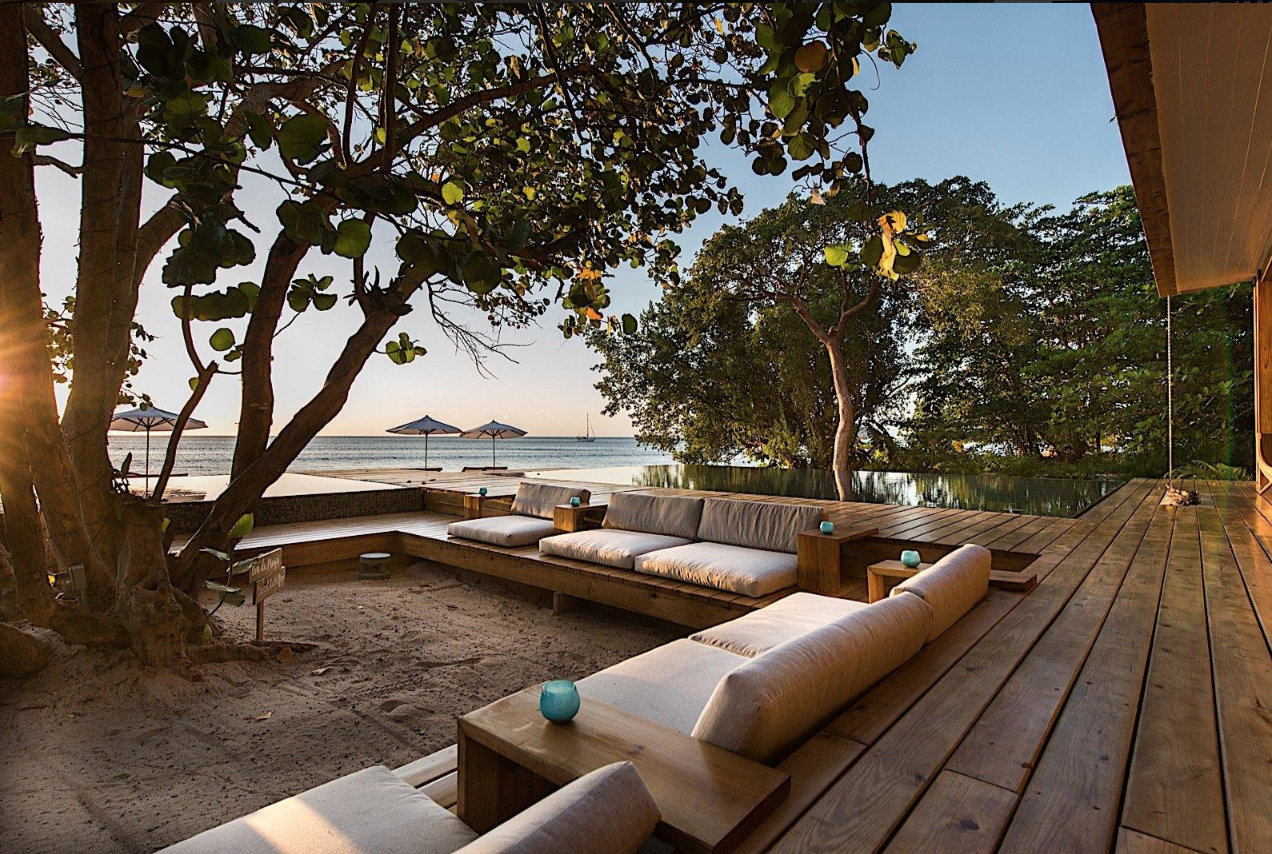 If you're looking to save on your next summer vacation, consider Carribbean locales as the heat makes it somewhat of an off-season. If you're seeking refuge from winter temperatures, it's always sunny in these tropical spots, so these could fit your bill for the next Christmas vacation. Understand that the month of March is fairly busy due to spring break travelers. Fall is a wonderful option as it's not very crowded, the temperatures are mild and most of hurricane season risk has come and gone.
Lodge like a local.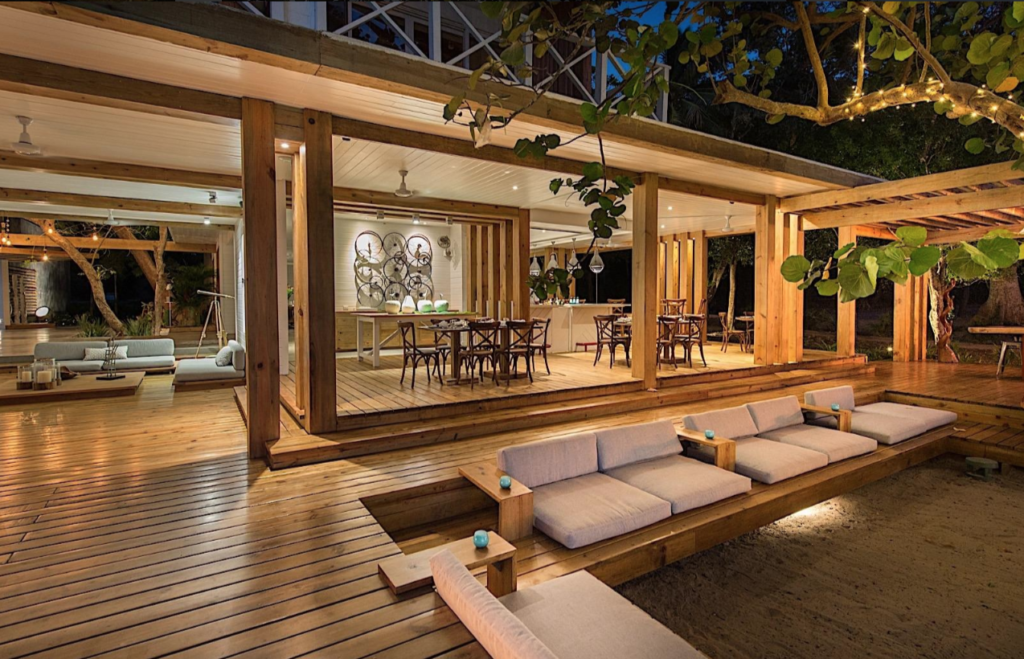 As is true with most travel spots, the point is to explore the surroundings and destination, so don't be tempted by an all-inclusive resort that persuades you with pandering to your every need 24/7. We love Caribe Tesoro for an at-home feeling with all the luxurious hotel amenities, Camp Bay Lodge for a more secluded getaway surrounded by the lush island vegetation, and the Ibigari for a boutique feel with artisinal decorative touches and Instagram moments.
We'd love to know your tips from your travel experiences!