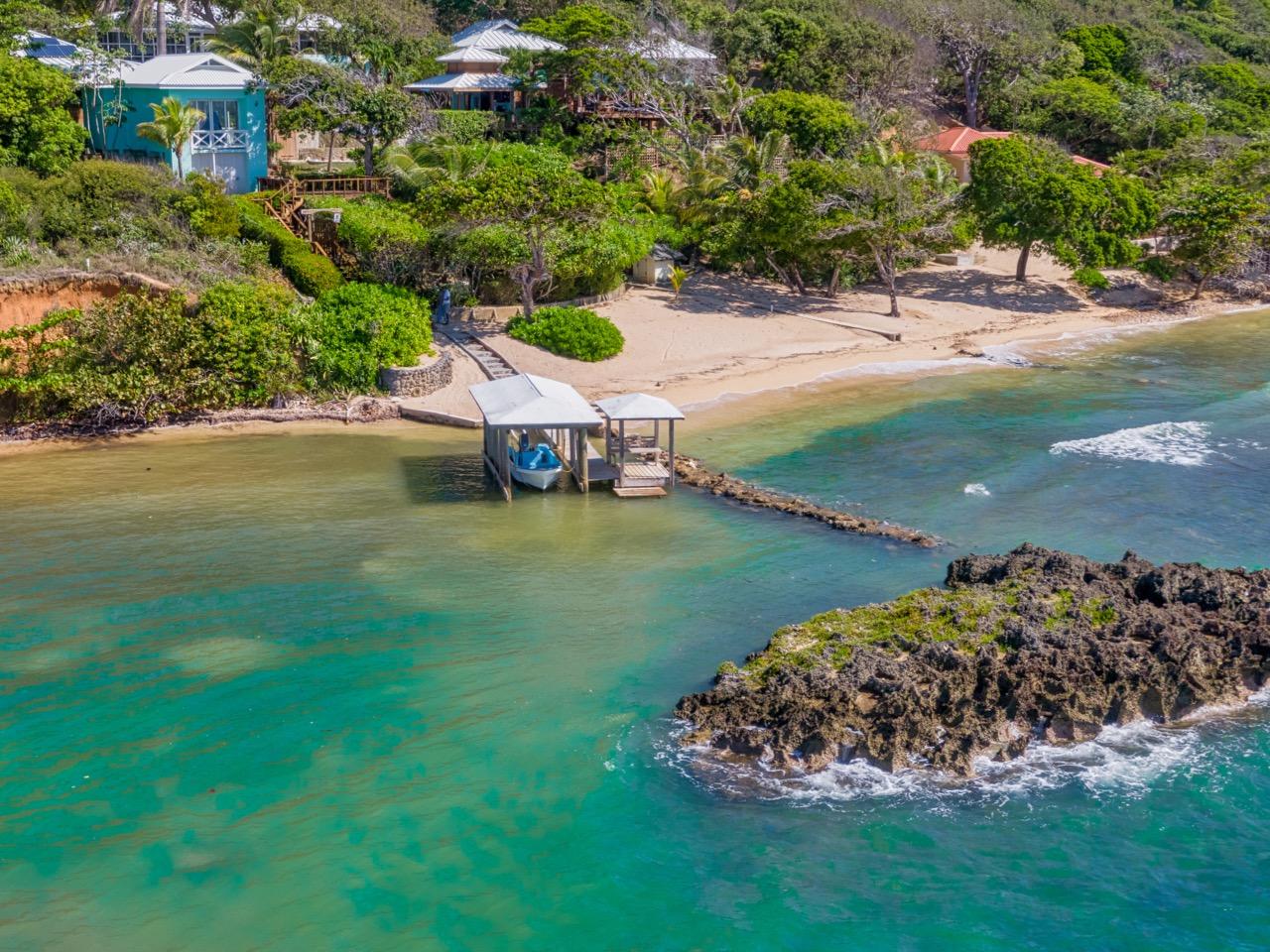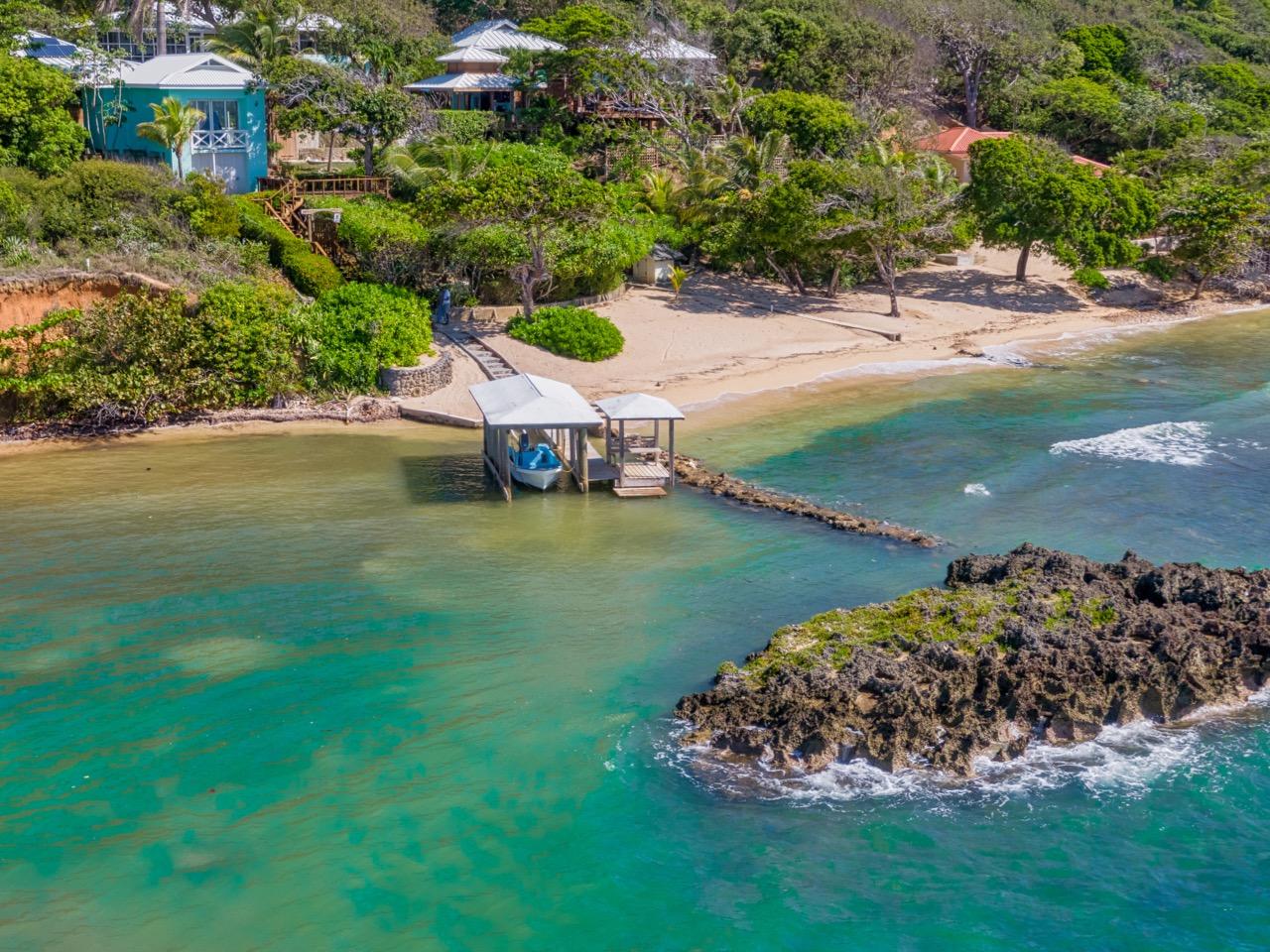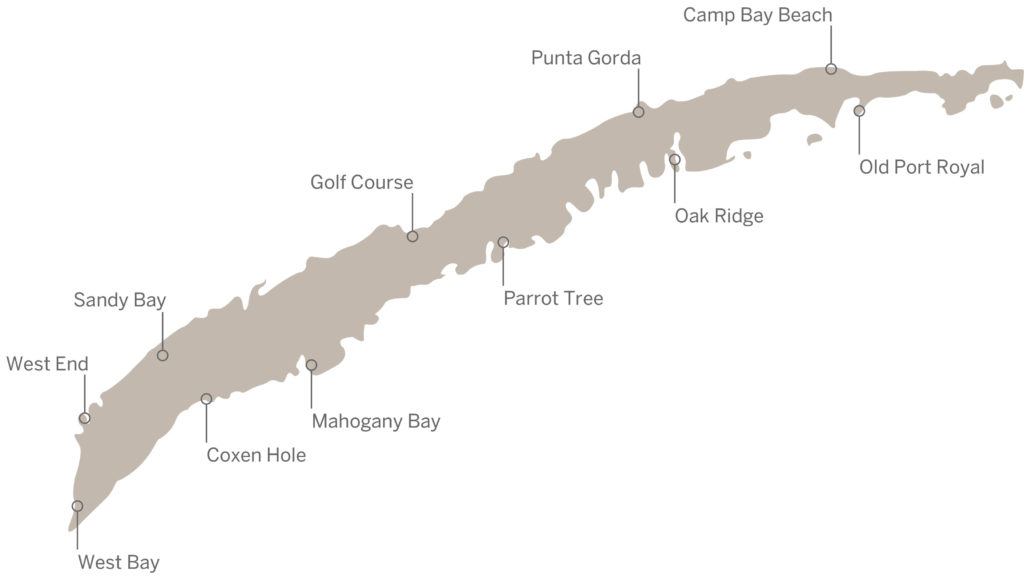 While Roatan is not a large island, it's made of myriad communities with their own distinct flavor. Here are some of our favorites
WEST BAY
It's easy to see why West Bay is consistently voted one of the top beaches in the world. It's long white sand beach is surrounded by the second largest reef barrier in the world which makes it an aquatic and adventure paradise. Come here if you want amazing snorkeling just steps from the beach. West Bay beach is also full of wonderful restaurants and the perfect place for strolling, paddle boarding or sunbathing.
COXEN HOLE/AIRPORT
Coxen Hole is a bustling Carribean town and the largest city on Roatan with a population of 5,000. It is also the location of the island's international airport.
SANDY BAY
Sandy Bay is home to the Roatan Sotheby's International Realty's office! The area encompasses large part of Roatan's northern shore and includes the luxury neighborhoods of Lawson Rock and Anthony's Key. It has a long sandy beach that is wonderful for snorkeling, and it also is home to the Roatan Institute for Marine Sciences and the Carambola Botanical Gardens.
PUNTA GORDA
The oldest permanent settlement in Roatan, Punta Gorda was founded in 1797 by the Garífuna people, who trace their ancestry back to a slave ship that wrecked on the reefs off the island of St. Vincent in the early 18th Century. Today, the town is a small seaside village that still remains a proud center for Garifuna culture and heritage.
WEST END
West End is a funky little beach community and the diving and entertainment center of Roatan. Here you will find dive shops, gift shops, small hotels, and dozens of restaurants and bars. Half Moon Bay is the largest stretch of beach, with a few commercial properties sitting right on the sand and offering beautiful sunset views.
FRENCH HARBOR
French Harbour is one of the oldest communities in Roatan and still serves as a commercial hub. The shipping industry is centralized here, there are multiple schools, as well as offices and shops. The island's newest medical center is also located in French Harbour, offering more convenient services to residents and visitors to the eastern side of Roatan.
PORT ROYAL
Port Royal is a tranquil, undeveloped deep water port near Roatan's national park and is one of the highest points on the island. It was once home to Roatan's swashbuckling pirate and buccaneer community back in the 17th century!
CAMP BAY BEACH
Camp Bay is a beach in Roatan's wild, and undiscovered northeast. It is one the island's best kept secrets, unknown to most tourists. Here you will find soft white sand, swaying palms, clear blue water, as well as a couple cute island bars.
PARROT TREE
Built against a lush hilly backdrop, Parrot Tree Plantation is a beachfront Mediterranean-style resort located mid-island. Accommodations range from studios to large villas. Amenities include a full-service marina, a private lagoon, and the Palapa Bar and Grill. Enjoy aquatic adventures; hike an on-site nature trail; play beach sports; or just relax and rejuvenate.
PRISTINE BAY/GOLF COURSE
Pristine Bay is an exclusive luxury resort and private home community anchored by a 25,000 sq. ft. beach club with incredible swimming, beach and tennis facilities. The star though is the 18-hole Pete Dye Golf Course with dramatic vistas overlooking the Caribbean. The community is also home to the beautiful Las Verandas Hotel and Villas.
ABOUT ROATAN
Roatan and its neighboring Bay Islands are among the most beautiful destinations in the all the Caribbean. These lush, tropical islands enjoy extremely comfortable year-round temperatures, averaging 27°C (80°F), and boast of white-sand beaches, lush landscapes, exceptional water sports, a great standard of living, and friendly locals.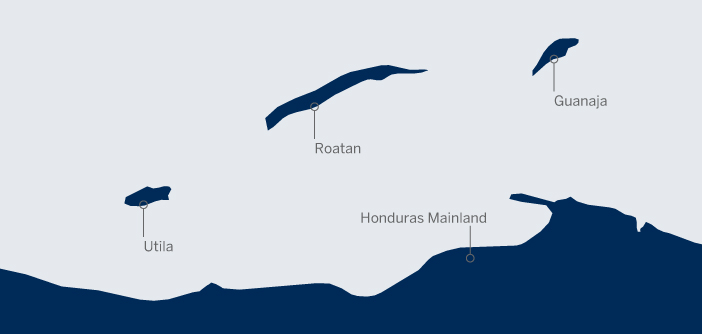 The Bay Islands consist of the the three islands of Roatan, Guanaja and Utila as well as the smaller islands of Barbareta, Morat, St. Helena, plus 53 cays. These form a small archipelago which lies along the world's second largest barrier reef. Roatan is its jewel, and the largest at 45 miles long and about three miles wide. The island, which was discovered by Christopher Columbus in 1502, is actually the top of a granite mountain rising up from the sea. This gives Roatan its lush hilly landscape, which offers dramatic seaview vistas and some of the most exceptional home sites available in the Carribean.
While Roatan is now a part of Honduras, its colorful history has meant that the island's culture feels a world apart. Roatan and the Bay Islands have been claimed at different times over the centuries by Spain and England. These islands were even, for a time, an outpost for as many as 5,000 pirates including the famous pirate Henry Morgan! Because of Roatan's unique history, English remains the islanders' native language. Visitors also will find the island's relaxed friendly ambience to be more similar to the culture found on other Caribbean islands such as Cayman Islands and Jamaica.
There is so much that awaits to be discovered in Roatan so come and let us show you around! The islands remain among the most affordable Caribbean islands in terms of real estate and quality of living. We know that after just one visit Roatan and they Bay Islands will become one of your favorite places in this world too!