Island Dining At Its Finest
The incredible scuba diving, lush forests and crystal blue waters attract thousands of visitors to Roatan each year, and with that, the island's dining scene has expanded significantly. When planning your next trip to paradise, you won't have to fear a shortage of options for dining out. We've handpicked five of our favorite places to wind down at the end of your day. The list includes a variety of cuisines, but none of them fall short in quality service, stunning views and delicious menus that make sure to incorporate the fresh island seafood offerings. Without further ado, here are five of our favorite Roatan restaurants with rave reviews from islanders and visitors alike.
Satisfy your Italian cravings at Pazzo where chef Gianna prepares outstanding homemade pasta dishes. All the better, the restaurant is BYOB, so bring your favorite vino and enjoy the incredible flavors of authentic Italian cuisine combined with the fresh Caribbean seafood.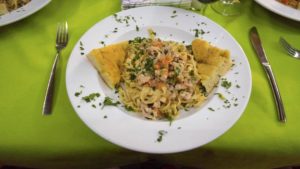 We highly recommend making reservations as word has spread about this noteworthy spot, and the establishment is relatively small. Some crowd favorites include the beef carpaccio, shrimp crostini, caprese salad and fettuccine with clams. You'll feel as if you've been transported to the Mediterranean coast after you're experience at Pazzo.
Located in the West End, the service and food at Oasis sets the bar for the island's dining scene. Regulars love the rotating menu that offers fresh, seasonal fare, and the creative cocktails and desserts get high marks, too.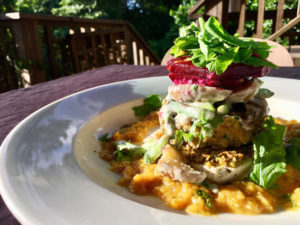 Order their Moscow Mule with house-made ginger beer or a jalapeño margarita to start and enjoy the forest views. The food is best described as fusion fare, so there's something for everyone from tuna poke bowls, to vegetarian dishes like tofu curry or a gourmet rosemary spiced rack of lamb. Finish with a local favorite, key lime pie, or the much raved about homemade Snickers bar. You won't regret visiting this Roatan gem, and we'll bet you make plans to return after your first experience.
Calling all sushi lovers for the creative rolls and delicious offerings at Bambu. Choose to dine in or outside and sip on a sake or their highly praised sangria.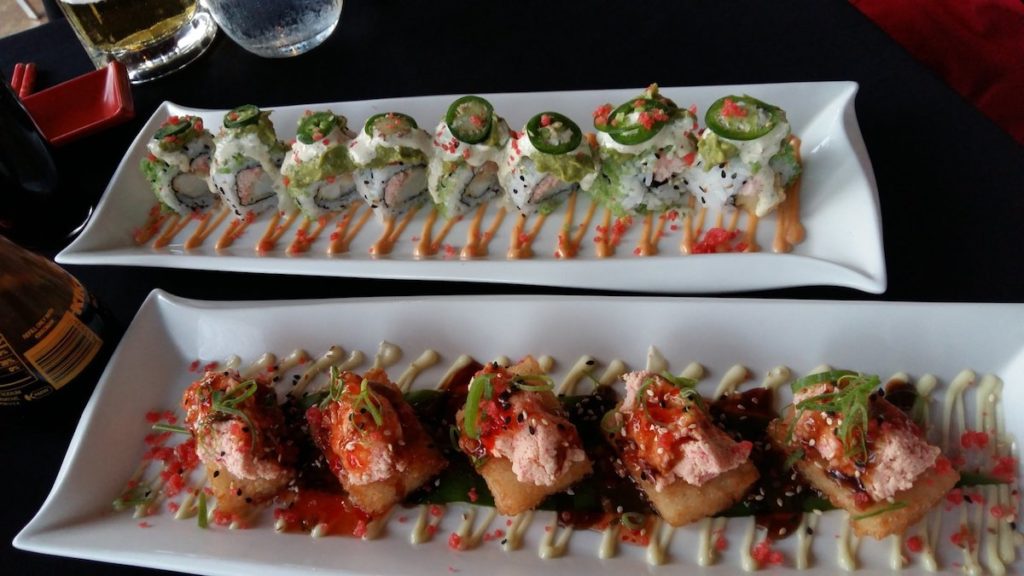 If you're yearning for a true island eatery, Cal's will deliver not only a good meal (they serve both lunch and dinner) but an absolutely spectacular view of Roatan.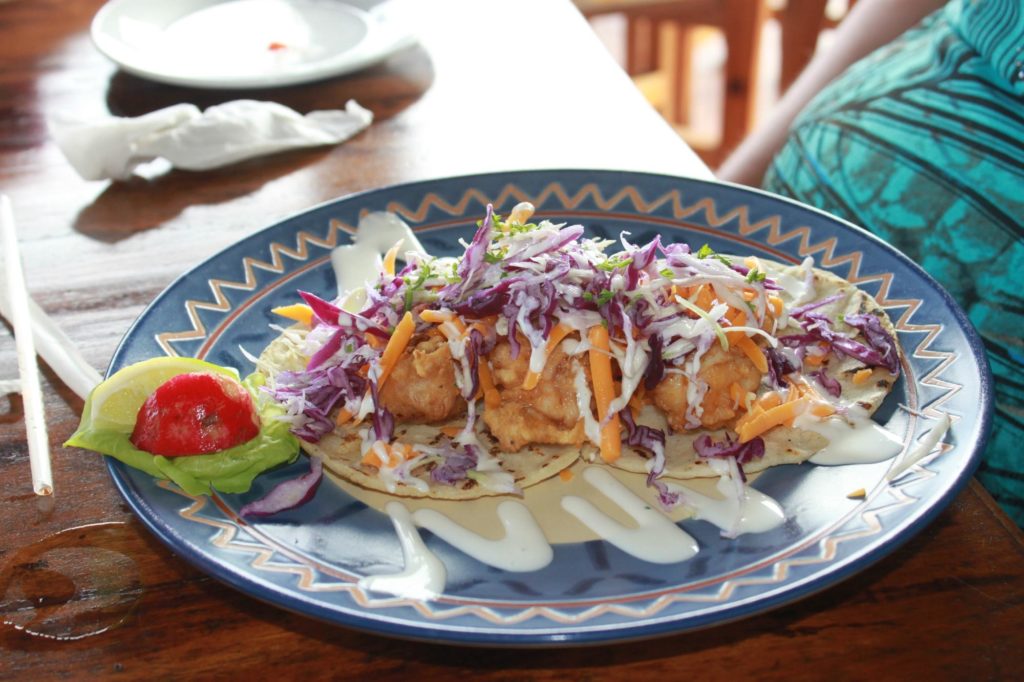 Flavors of the Caribbean come through in dishes like coconut shrimp, jerk chicken and cocktails like a monkey lala, a decadent mixture of coconut and Kahlua. Make a point to sit down in time for sunset as the panoramic view of the three breathtaking bays the restaurant overlooks is truly unmatched.
If you're seeking a romantic dinner with beachside dining, look no further than Argentinian Grill.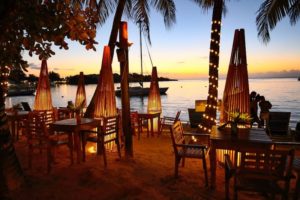 The mainstays on the menu include steak and lobster alongside an abundant selection of South American wines. This restaurant offers breakfast and lunch, too, so if you find yourself nearby while exploring the popular West End, be sure to pop in. Their newest location in West Bay Beach is equally as enjoyable. The atmosphere at both locations is unbeatable as both provide service by the water so you can really savor the gorgeous surroundings of your island vacation. 
Roatan has some of the best dining establishments of any Caribbean destination, and these are just a few of the many options the island has to offer. Let us know how enjoy your experience if you try any of these recommendations, and be sure to tell us any of your favorites during your next trip to this tropical paradise.