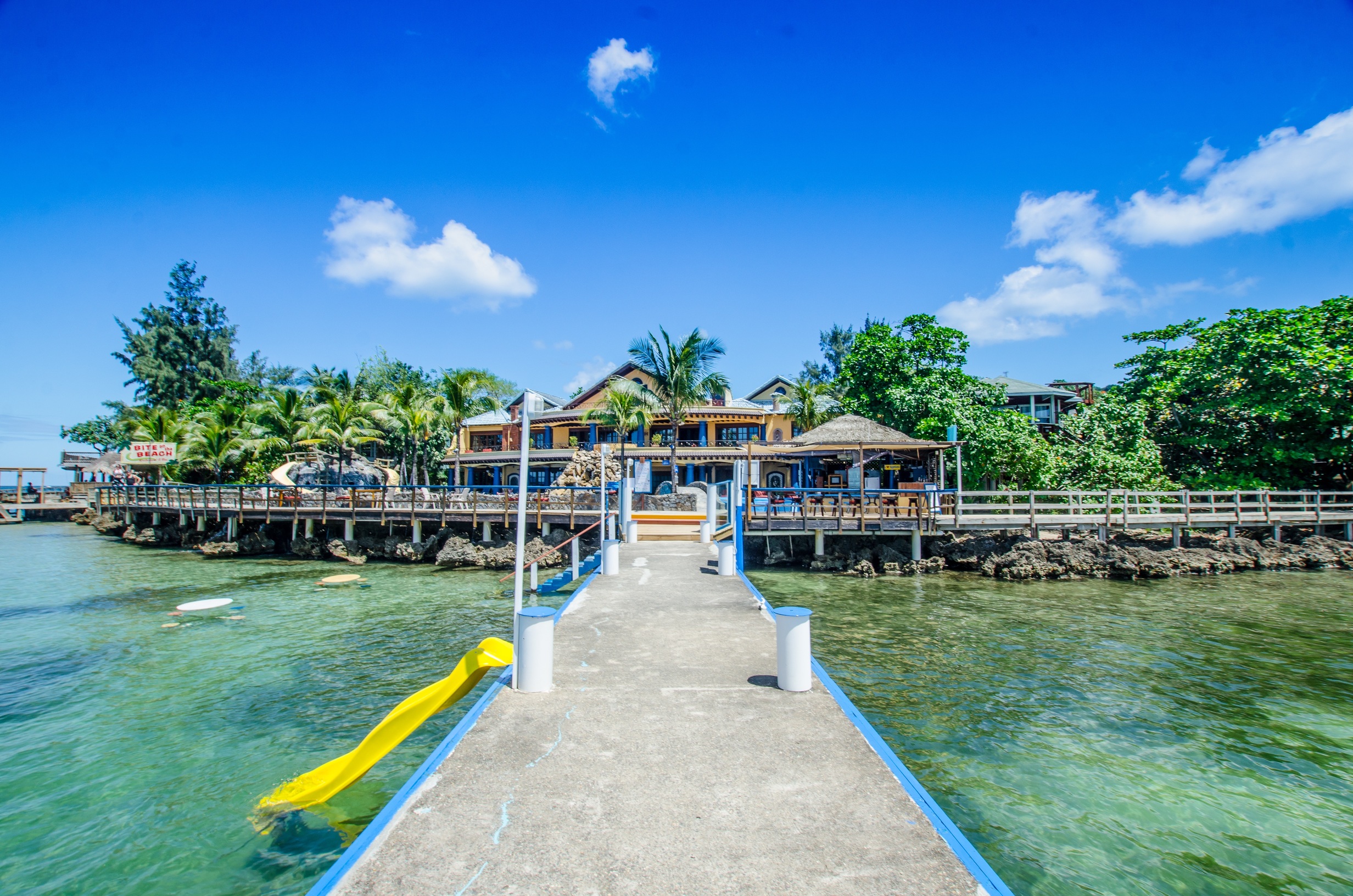 Caribe Tesoro, a stunning showcase property in Roatan's West Bay,  was originally built as a private mansion residence. It is now the #1 rated bed and breakfast in West Bay on Trip Advisor.  The property includes a restaurant & bar, a very unique pool with slides for the kids to enjoy and features the only concrete pier in West Bay.
The design is breathtaking and there is nothing like it in Roatan! The property is truly a work of art both inside and out.  The bathrooms are elaborate and the courtyard will remind those of you who have been to Spain of a beautiful villa there. Caribe Tesoro has hardwood floors throughout, custom tile and three separate decks with amazing views.
Caribe Tesoro was vacant for many years and was saved by a family who loves the property and loves Roatan. Fully restored, it is truly a gem in West Bay. The goal is to make guests and owners alike feel as if they are at their private mansion on the beach. The excellent location allows guests to be in the middle of the action but at the same time gives you the privacy you want in your beach getaway.
There are several different real estate investment options within Caribe Tesoro. These properties offer owners low HOA fees and a successful, professionally managed rental program to participate in.
Garden Condo $170,000
The garden condos at Caribe Tesoro are the perfect entry level investments in the most ideal location in West Bay Roatan.  With access to all of the resorts amenities you can experience everything Caribe Tesoro has to offer. The 522 square feet condo includes a kitchenette, living area as well as a porch.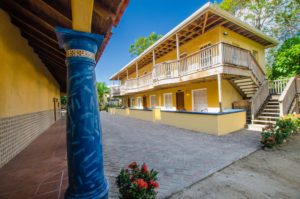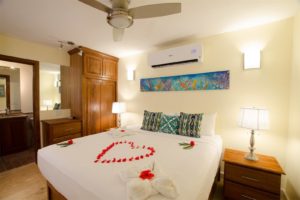 Beachfront Studio $199,000
The beachfront studio at Caribe Tesoro can become your island getaway spot with its cozy decor and excellent views. Step right  out of this condo and jump into the pool and relax at the swim up bar!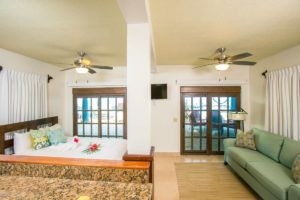 Beachfront 3BR/3Bath $459,000
This three bedroom, three bath condo is the largest residence within the Caribe Tesoro development. It includes a private patio which provides easy access to the pool, bar and beach area.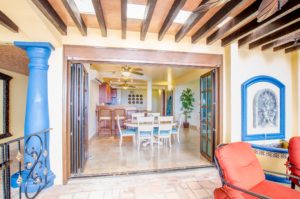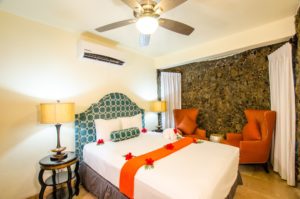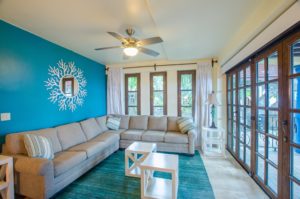 Mansion 6BR/6 Bath $1,200,000
The mansion at Caribe Tesoro is simply stunning! It features six bedrooms with private bathrooms along with a spacious central area with a kitchen and living area to gather. A private upper terrace compliments one of the six bedrooms known as the champagne suite.